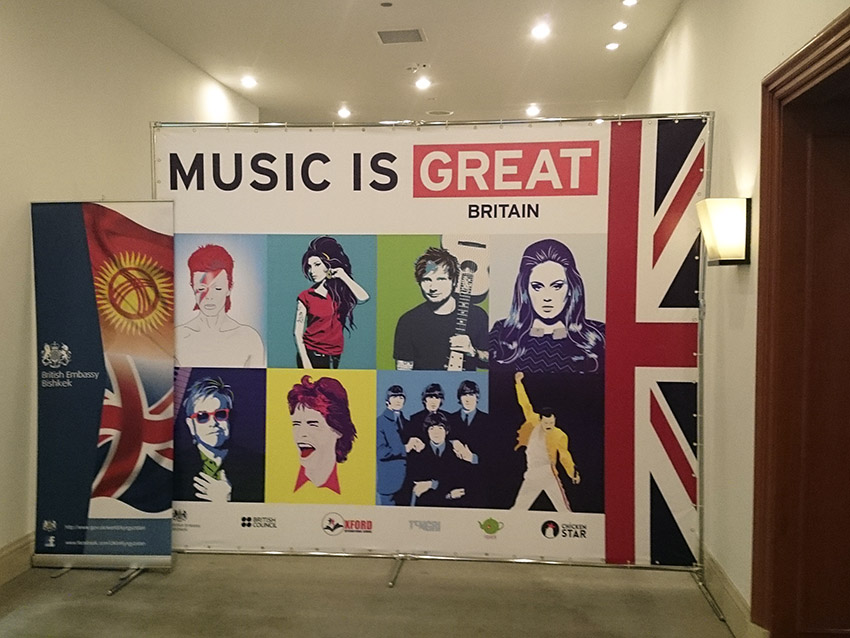 British Music Illustrations
Spark was commissioned by the British Embassy in Bishkek to create a series of illustrations of British music greats to coincide with the screening of the film Amy as part of a European film festival.
Illustration allowed a flexible and speedy response to the brief, and highlighted the creative culture shared by the two countries. They then hung in a local café/gallery as part of an exhibition, and re-prints are now gracing the walls of the Embassy.