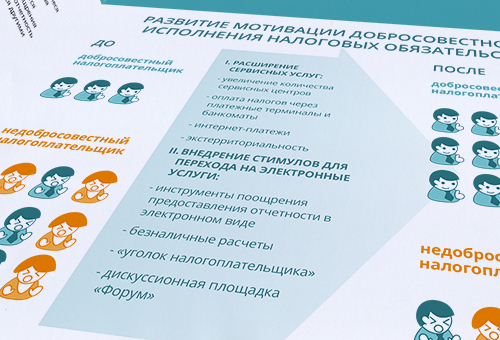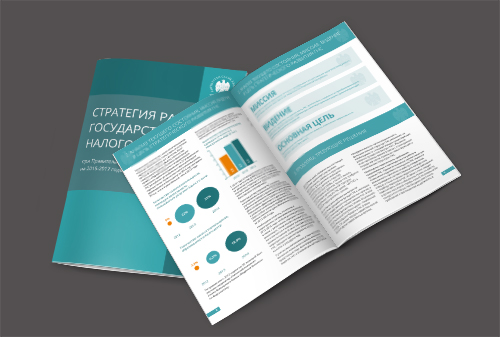 IFC Tax Strategy
The Assignment:
Tax is a difficult topic in any language. It's not always the most engaging topic either. We were asked to design the document that explains the State Tax Service's Tax Strategy for the next five years.
 Challanges:
Multilingual – the document was to be printed in Kyrgyz, Russian and English, which meant the design had to accommodate different lengths of text
Complex language – taking a large amount of technical information – breaking it down, organising, and illustrating it, so that it becomes understandable to the average reader – this is perhaps the truest test of any designer
Solution:
We came up with a layout that accommodated all three language versions of the text. The final document is easy to read, and uses clear, simple design standards so that it isn't overwhelming to the reader.