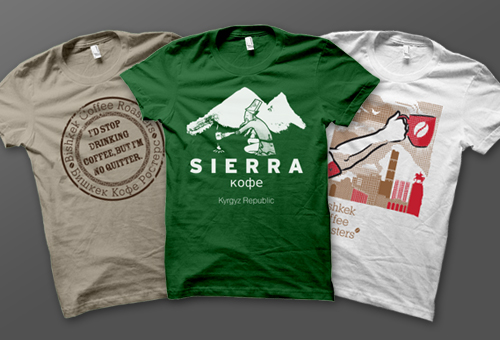 Sierra T-shirts
The Assignment:
To create several t-shirt designs to be sold in all Sierra's locations to tourists, ex-pat residents and locals alike.
Challenges:
Limited number of colours – to keep screen-printing affordable and looking nice, it's best to keep the design between 1-3 colours. It's limiting; but it forces us and clients to be creative in how we develop designs.

Unconventional format – t-shirts are skinny and tall, therefore the print area is small. Designs need to be self-contained and bold to be seen.

Cultural differences – designing for so many audiences required an understanding and appreciation of all the cultures involved. We were able to produce unique designs with a humorous twist on all the cultures.